The Forum Module and Challenge Module allows members to converse on specific topics or ideas. Users have the ability to report inappropriate topics, ideas, and comments through the flagging tool automatically enabled for the member role.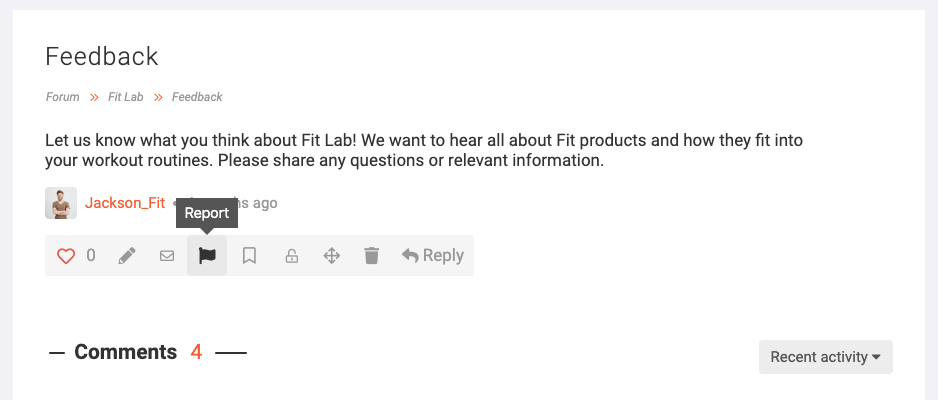 All users can report inappropriate content through the flags on each comment and topic. When reporting, the user can select the reason for the report from the following options: Inappropriate Content, Spam or Irrelevant Content, Other.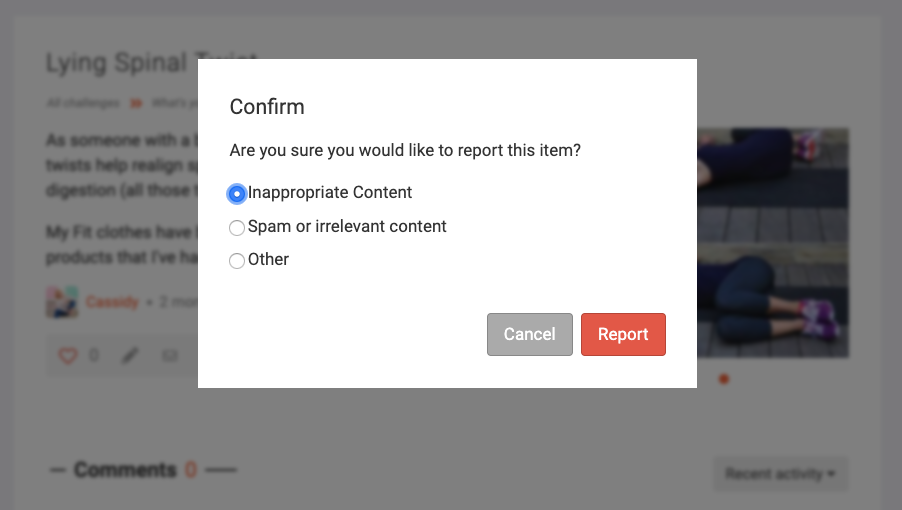 Reported content will be available for review in Pulse and notify Community Managers, so they can review the flagged posts. In Pulse, reported content can be reviewed by all Community Managers with access and includes the date reported, whether any  one resolved the report, and links to the post and user profile.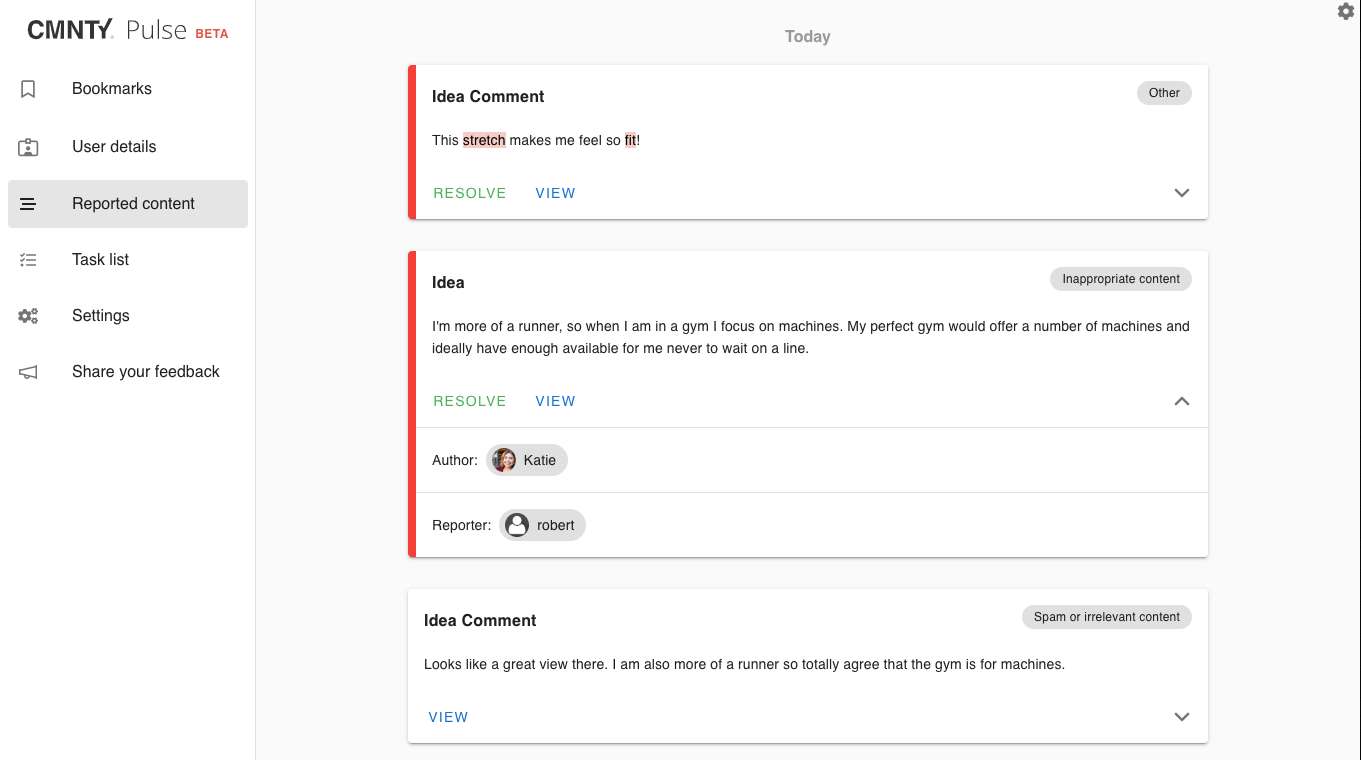 Read this article to learn about  absolute do's for community management.